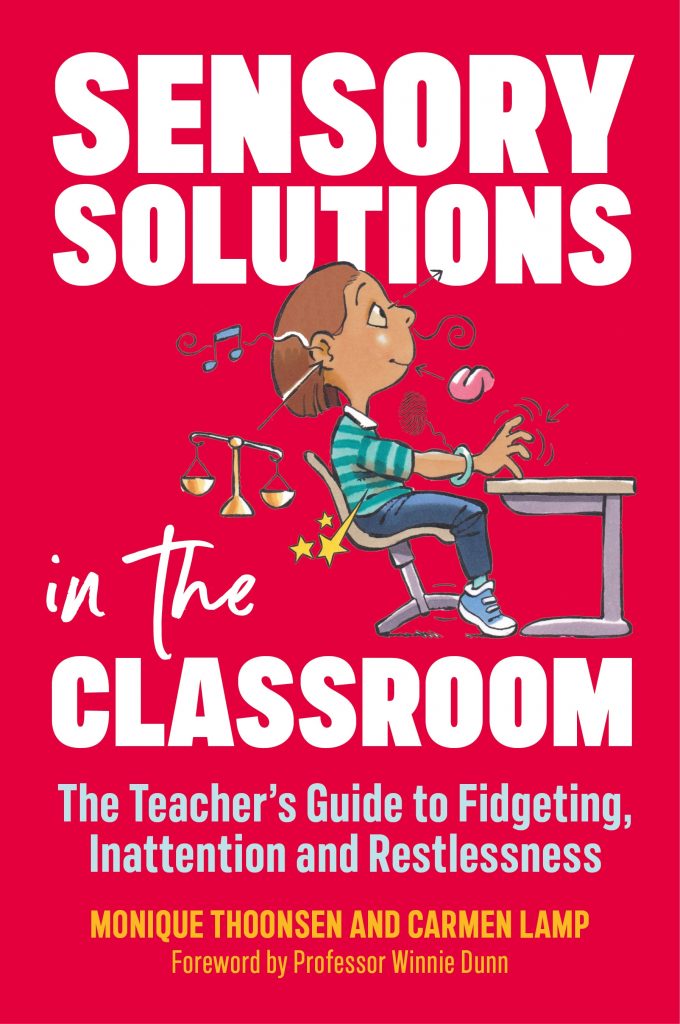 Sensory solutions in the classroom
Every teacher knows them – the students who are continuously balancing on their chair legs or hiding in their hoodies all day long. These students are using all kinds of tricks to be able to stay focused, as they are under- or overresponsive to sensory input and trying to restore their balance. In this accessible, science-based book, professionals learn how to support these students by understanding their behaviour and how it impacts their learning. Teachers can learn to look at students in a different way: using 'SPi-glasses' you learn to recognize behaviours linked to sensory processing and respond quickly, easily and with more understanding, without using a diagnosis, medication or therapy. The techniques provided help children feel settled and soothed at school, enabling them to focus, learn and communicate better. 
This book shows how useful it is to wiggle and fidget in the classroom! It is clearly explained how sensory processing works, both for students and the teachers themselves.
Above all, this book is very practical. There are many (didactic) tips that make the classroom and lessons sensory-friendly and thus increase learning efficiency for all students.